We are here for you!
Receive updates on the measures we take at LA FLORISTERIA CANCUN
to keep our customers and team members safe during the coronavirus (COVID-19) outbreak.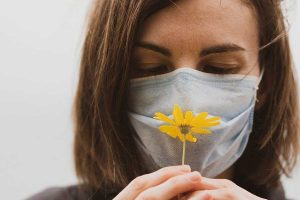 Overnight, COVID-19 has put the world and our way of life to the test.
We are following the recommendations of the Federal and local Government and the World Health Organization (WHO) as we strive to help protect our clients and our team members.
We take various measures, such as:
Disinfection process of our work tools in each shift, solutions of quaternary ammonium salts in the water of the flowers.

Signature Suspension notification: We temporarily suspend the signature required for most deliveries to increase our security precautions at the point of delivery.

We ask clients to verify that their orders have the recipient's name and contact telephone number.

Customers can be asked to take pictures with the flowers if they require it.
We encourage the use of good hygiene practices with team members, including frequent hand washing.

We educate team members about COVID-19 and share resources on keeping the workplace clean.

We recommend team members to closely monitor their health and seek medical attention if they develop flu-like symptoms. Any team member who reports or shows flu-like symptoms will be asked to stay home.
Soon Together We Will Get Out of This. You Stay Home, We Go!